CERAMID C-OIL - a ceramide complex which strengthens the epidermal lipid barrier and smooths wrinkles, combined with the oil form of vitamin C which penetrates deeper into the skin and stimulates collagen fibre synthesis to regenerate the skin from within.

DERM D-TOX – a protective complex which blocks the intracellular ageing marker. Safeguards skin cells against free radicals, fights pigment accretions responsible for the formation of spots and discolourations, and smooths the microstructure of the skin, radically reducing wrinkles.

DERM'UP - a three-dimensional lattice which encases the skin in a fine film that smooths, reduces the appearance of wrinkles, and gradually releases active ingredients deep into the skin thus providing a prompt, yet lasting, lifting effect.

HERB-COM - an active complex with witch-hazel and horse chestnut seed extracts, which strengthens capillaries protecting them from damage, reducing their visibility, and soothing redness. Evens out the skin tone, lending the complexion a fresh, well-rested look.

LIFT SUPREME 3000 – a lifting complex based on a blend of oligopeptides with strong regenerative qualities. Stimulates the synthesis of collagen and hyaluronic acid in the dermis, reducing both the length and depth of wrinkles, relieving rough skin, suppling, and toning. Acts in concert with Rosa rubiginosa oil to visibly reduce spots and discolourations.

REDU-AGE PROTEIN – a plant complex with natural soya and rice proteins which improves microcirculation, reduces puffiness and under-eye circles, prevents sagging. Strong antioxidants protect the skin against the harmful influence of free radicals.

RETI-COLLAGEN FILLER - a retinol-procollagen complex which stimulates the creation of supportive fibres in the skin, dramatically filling in even very deep wrinkles.

RETI-HYALURON – an exceptional combination of retinol and a water binding complex. The first stimulates cell renewal, the latter ensures lasting hydration and smoothness.

RETINOID MICRONS 10X100 µsph - a unique, patent-protected form of retinol encapsulated in multilayer (built of as much as 1000 layers) microcapsules, which gradually release their content while penetrating deep into the skin ensuring a prolonged lifting effect.

RETINO-PERFECTOR – a unique combination of a molecular form of retinol with a masking complex both fights and hides wrinkles and imperfections to create the effect of a markedly younger skin.

RETI-VIT – a unique combination of two forms of retinol: molecular and encapsulated, which promote renovation and regeneration processes in the skin. Stimulates the activity of skin cells called fibroblasts to boost collagen synthesis, increase skin resilience, and counteract wrinkle formation.

SATIN-MAT - a mattifying complex with African tree extract which reduces sebum secretion and the appearance of pores, producing the effect of a velvety matt skin. Due to the spherical form of its microparticles, wonderfully camouflages wrinkles and gives the skin a flawlessly smooth look.

SNOW CROCUS EXTRACT - a complex formulated with crocus bulb extract which stimulates the synthesis of collagen and elastin fibres, ensuring a spectacular smoothing effect and palpably toning the skin.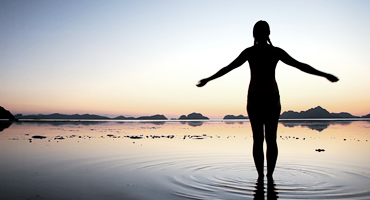 Today's hectic lifestyle entails many factors which have a negative influence on our organisms...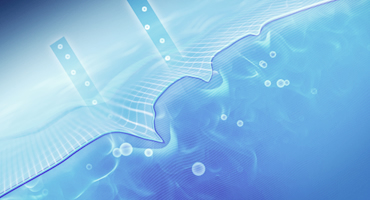 IN'DETOX & YO'ACTIVE™ - revolutionary fusion of cell detoxification and advanced rejuvenating skin care